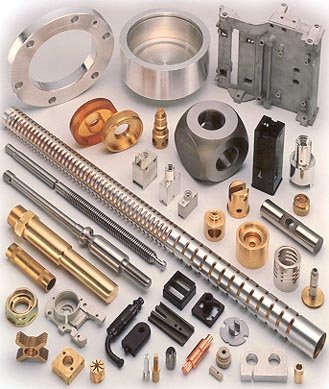 Davison-Rite Products Company is the leader in the manufacturing of value-added precision metal components and assemblies. For over 50 years, Davison-Rite has provided quality, on-time, high-volume screw machined products and production CNC parts to a variety of industries. With a host of value-added secondary operations to compliment our turning operations, Davison-Rite is ready to be your single-source supplier.

Davison-Rite will continue to provide superior products utilizing our experience, combined with the latest technologies while focusing on quality and customer service. The respect we've gained has enabled us to become a preferred supplier to many loyal customers.

With over 50 years of supplying value-added quality precision metal components, it's our mandate that each and every one of our customers is supplied with the latest technology, and a top-notch, cost-conscious engineering team. We promise detail-orientated, quality, personable service -- before and after the sale -- guaranteed.


Home | Turning Operations | Secondary Operations | Quality & Precision | Equipment List | Facilities & Contact
Copyright © Davison-Rite Products Company 2016